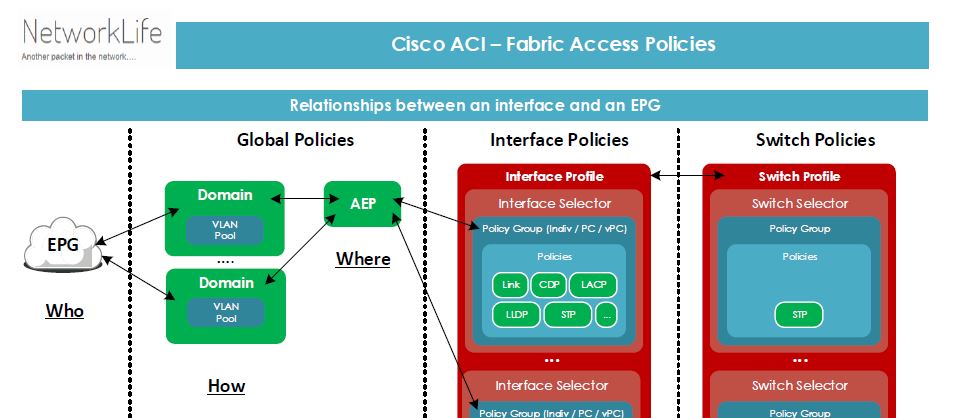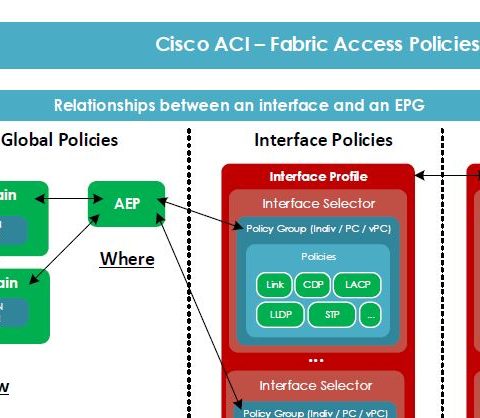 [Cheat Sheet] ACI – Fabric Access Policies
The second part of these Cheat Sheets series develops the relationship between the Access Policies and the EPGs of ACI.
The first look at this "Fabric" tab of the APIC can be confusing and it's normal, there is a multitude of objects to take care of, from the VLAN Pool to the Leaf interface profile, this cheat sheet will help you to better understand the big picture.
I included a step by step to help you configure your first access port and vPC.
The file is available here: ACI 02 – Fabric Access Policies.
Let me know if it helped!
PS: The first file is here: ACI 01 The Basics.