CCIE R&S written update – Cloud, SDN et IoT
Il sera bientôt temps pour moi de repasser l'examen "écrit" du CCIE pour renouveler ma certification, en effet, après avoir validé le fameux "Lab", il est nécessaire de repasser l'examen écrit tous les deux ans afin de maintenir la certification active, et cela pendant au moins 10 ans avant de pouvoir passer CCIE Emeritus. Une formalité après avoir passé le lab ? pas forcément.
Je viens de voir que Cisco a mis à jour les sujets de cet examen depuis le 25 Juillet en y ajoutant une nouvelle partie : Evolving technologies.
Le réseau évolue, plutôt rapidement ces derniers temps avec tout le bruit autour du Cloud, du SDN (Software Defined Networking) et de l'IoT (Internet Of Things). Il est donc normal de voir Cisco mettre à jour ses certifications avec les technologies de plus en plus demandées par nos clients.
Voici en détail les "Evolving technologies" de la version 5.1 du CCIE written R&S (disponible en version complète ici : https://learningnetwork.cisco.com/community/certifications/ccie_routing_switching/written_exam_v5/exam-topics).
7.0 Evolving Technologies

7.1 Cloud

7.1.a Compare and contrast Cloud deployment models
7.1.a (i) Infrastructure, platform, and software services (XaaS)
7.1.a (ii) Performance and reliability
7.1.a (iii) Security and privacy
7.1.a (iv) Scalability and interoperability
7.1.b Describe Cloud implementations and operations
7.1.b (i) Automation and orchestration
7.1.b (ii) Workload mobility
7.1.b (iii) Troubleshooting and management
7.1.b (iv) OpenStack components

7.2 Network programmability (SDN)

7.2.a Describe functional elements of network programmability (SDN) and how they interact
7.2.a (i) Controllers
7.2.a (ii) APIs
7.2.a (iii) Scripting
7.2.a (iv) Agents
7.2.a (v) Northbound vs. Southbound protocols
7.2.b Describe aspects of virtualization and automation in network environments
7.2.b (i) DevOps methodologies, tools and workflows
7.2.b (ii) Network/application function virtualization (NFV, AFV)
7.2.b (iii) Service function chaining
7.2.b (iv) Performance, availability, and scaling considerations

7.3 Internet of Things

7.3.a Describe architectural framework and deployment considerations for Internet of Things (IoT)
7.3.a (i) Performance, reliability and scalability
7.3.a (ii) Mobility
7.3.a (iii) Security and privacy
7.3.a (iv) Standards and compliance
7.3.a (v) Migration
7.3.a (vi) Environmental impacts on the network
Les ressources de références indiquées par Cisco sont listées ici : https://learningnetwork.cisco.com/docs/DOC-29253.
Les explications détaillées sur cette mise à jour sont disponibles ici : https://learningnetwork.cisco.com/community/ccie-enhancements.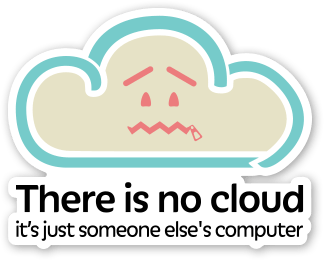 Il est temps de se remettre à niveau, et pourquoi pas d'écrire de nouveaux articles sur l'évolution de ces technologies.
Enregistrer